FDY 100D SD dope dyed black polyester yarn
yarn manufacturer semi dull dope dyed Black FDY 100D/600TPM warp polyester high twist yarn for woven label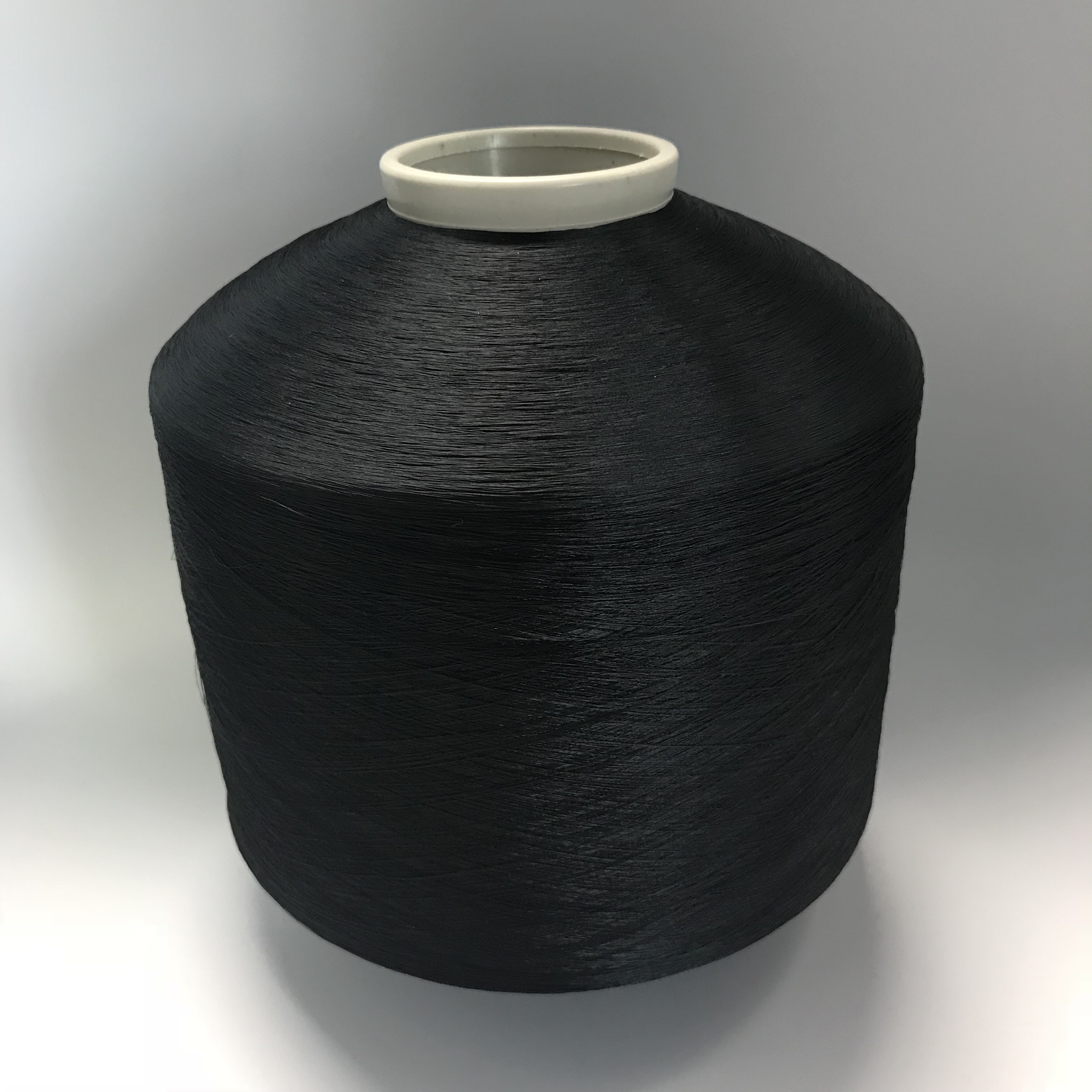 The raw white polyester twisted yarn-China reliance 100D FDY 100 denier SD white polyester yarn fdy is suitable for woven label. For polyester twisted yarn, we have different specification. We have semi dull, full dull, bright and trilobal bright for you to choose.
The twist number is from 80TPM to 1000TPM.
We accept small order and free sample is provided.
We also produce your special order for different material, type, count and color as per you request: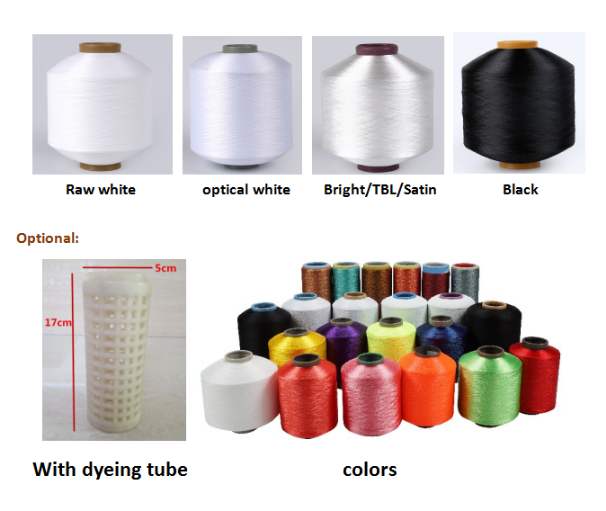 OUR ADVANTAGES:
1. We are a yarn manufacturer with more than 36 years experience.
2. We have more than 400 sets of different machines. Like POY spinning equipment, texturing machine, drawing machine, twisting machine, warping machine and so on. Among them, we have about two hundred twisters.
3. We can produce twenty tons of yarn per day.
4. Our products passed the ISO9001 quality system and Oeko-tex Standard 100 ecological textile certification.
5. We produce high quality(AA grade) yarns.
CERTIFICATION:

OEKO-TEX Global recycled ISO 9001 Verified
standard
Hot Tags: FDY 100D SD dope dyed black polyester yarn, Manufacturers, Factory, Supply, China, suppliers